Watch the video below and follow the few basic steps to guide you through the Cat and Cow poses:
Basic instructions
Starting Position
1. Come to all fours (Table top).
Check allignment
2. Make sure your knees are about hip distance apart.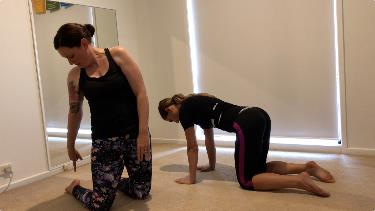 Cat
On the inhale breath:
3. Drop your belly down.
4. Gently raise your forehead up (without straining your neck).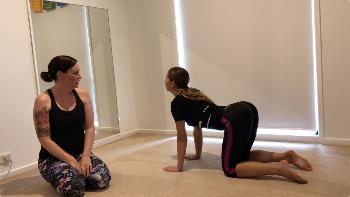 Cow
On the exhale breath:
5. Tuck in your chin.
6. Lift your belly in towards the spine.