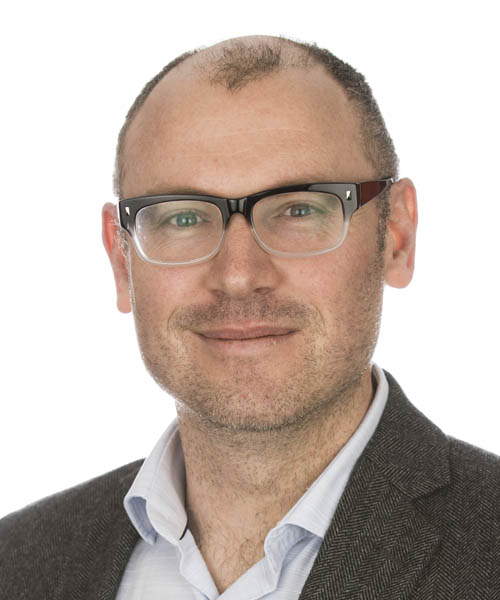 Dr Mike Armour
Dr Mike Armour leads the Menstruation Matters project. Mike is a Senior Research Fellow in Reproductive Health, based at NICM Health Research Institute, having completed his PhD in 2016. I am the chair of the Endometriosis Australia Research Committee, chair of the Endometriosis Australia Clinical Advisory Committee, a member of the RANZCOG endometriosis expert working group (EEWG) and an ambassador for the World Endometriosis Society. I am also a co-investigator on the upcoming Western Sydney University whitepaper "What's the Bloody Big Deal? How your workplace could benefit from normalising menstruation" and ranked as one of the top experts in the world on dysmenorrhea (period pain) by Expertscape.
I am currently leading 3 major clinical trials, have received almost 1.4 million dollars in research funding, and have published 62 peer reviewed articles in the past five years, mostly on menstruation, period pain, and endometriosis. Based on my research I have partnered to develop Period Talk, an educational resource aimed at boys and girls in years 5-8 and delivered in over 75 Australian schools as of mid-2020. The importance of this novel program has been discussed in media such as The Age. I was awarded joint first prize in the WSU Research Impact competition in 2018 for my work on developing a smartphone app to reduce period pain, and was highly commended in the Vice Chancellors Early Career Researcher awards in 2020. The Menstruation Matters project won WSU's Dean's Excellence Award for Interdisciplinary research in 2021.
Dr Christina Curry
Dr Christina Curry is currently a senior lecturer and researcher in the field of Health Education & Physical Education with a focus on curriculum and pedagogy. My work extends to the effectiveness of health interventions within secondary schools with funded projects in menstrual health literacy and responsible drinking.
I am currently seconded on a part-time basis as the Transforming Teaching Champion to establish a centre for university teaching and learning excellence. Previously I was Director of the Secondary teacher education program where I was responsible for managing large projects on curriculum reform. I was previously a Head of a HPE department for the NSW Department of Education and have taught in both Primary and Secondary Schools in Australia for 14 years.
I sit on committees with the NSW Department of Education and NSW Education Standards Authority (NESA) toward improving health and physical education curriculum. I been an invited keynote with Australian Council Health, Physical Education and Recreation (ACHPER) on curriculum and pedagogies. I was also a non-executive Director on the National board of ACHPER.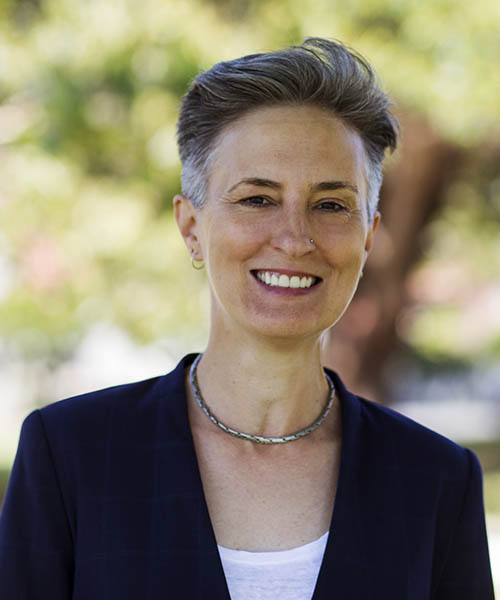 Associate Professor Tania Ferfolja
My research centres around gender and sexuality diversity in education, particularly as it pertains to policy, curriculum, pedagogy and practices, across primary, secondary and tertiary institutions. I am currently the lead researcher on an Australian Research Council-funded project entitled, "Gender and Sexuality Diversity in Schools: Parental experiences and schooling responses" (DP108101676). During the last 4 years I have been working with colleagues from NICM and the School of Education undertaking research into menstruation and dysmenorrhea, particularly in relation to young people and their access to meaningful education in this area. During the years 2017-2021, I published or co-published 3 books,14 peer-reviewed journal articles, 4 book chapters, and 3 research reports, most of this time working as a fractional appointment. Approximately 90% of my peer review articles appear in Q1/Q2 journals. I am located in the School of Education/Centre for educational research. I am a founding member of the NSW arm of the Australia Forum for Sex, Education & Health led by Professor Peter Aggleton which draws together academics and practitioners across disciplines.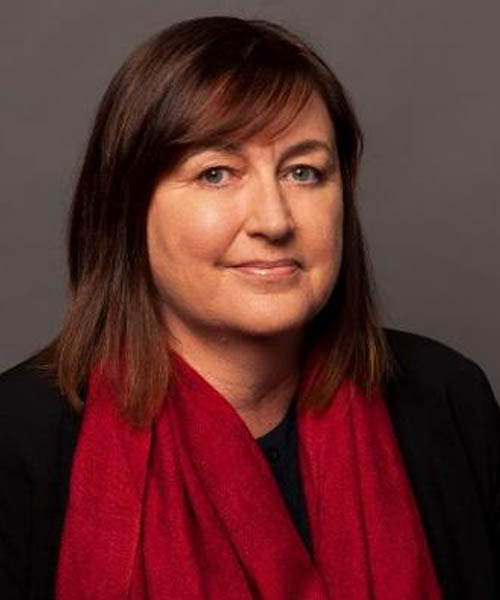 Professor Kathryn Holmes
My research focuses on improving schooling, particularly in disadvantaged schools and in the STEM disciplines. I am currently the Associate Dean (Research) for the School of Education, Western Sydney University, and Director of the Centre for Educational Research. I began my career as a secondary teacher of chemistry, physics and mathematics before joining the University of Newcastle as a Lecturer in 2001. Since joining Western Sydney University as Professor in Education in 2016 I have also held the role of University Theme Champion for the university-wide interdisciplinary research theme: Education and Work (2016-2018). My main research contributions have been in the fields of teacher education, mathematics education, educational technology, educational equity and student well-being.
I have received more than $4million in research funding, including an Australian Research Council linkage grant with the NSW Department of Education, focused on understanding and support students' educational and career aspirations. This project has led to further work focused on gender issues in education and ways to address gender inequality in educational outcomes including addressing disparities in girls' menstrual health literacy outcomes.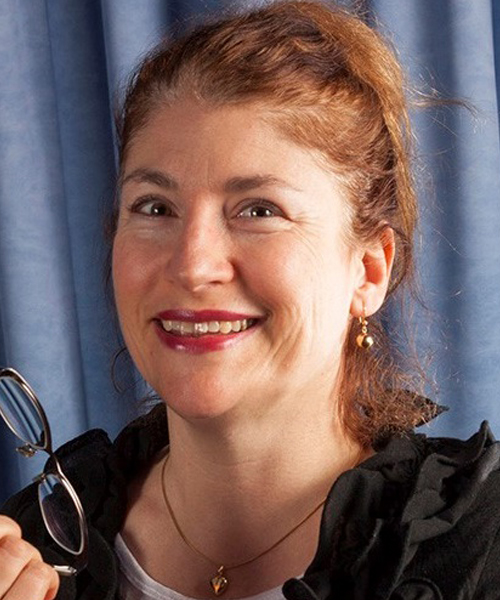 Ms Melissa Parker
Melissa Parker is the Endometriosis Nurse Coordinator and Researcher at the Canberra Endometriosis Centre based at the Canberra Hospital. This role encompasses clinical screening, research and education for teenagers and women with period pain, pelvic pain and endometriosis. 
Melissa's professional background has included operating theatre nursing, midwifery, ACTHMRC Research Fellowship, Masters in Nursing by research, as well as project and policy work in the ACT Office of the Chief Nurse before her current role.  
Melissa's areas of research have focused on early diagnosis of endometriosis in teenagers and development of the PIPPA (Period ImPact and Pain Assessment) tool; innovative screening, education and management of endometriosis; and the long term impact of endometriosis on women's lives. This research has been presented at the last five World Congresses on Endometriosis and published internationally, including the British Journal of Obstetrics and Gynaecology.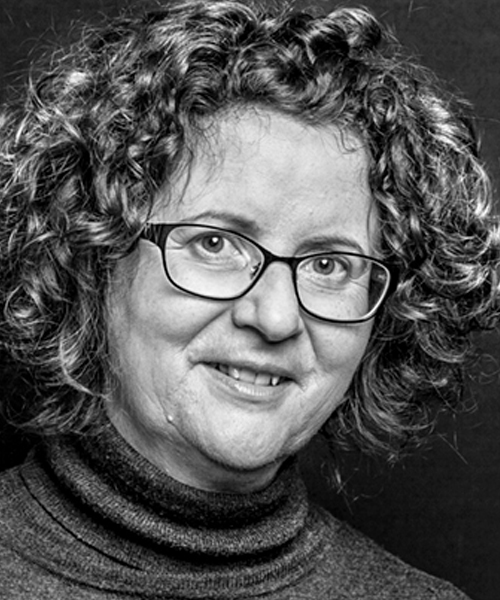 Professor Caroline Smith
Emeritus Professor Caroline Smith is a clinical researcher and leading academic in the area of complementary medicine at Western Sydney University. She has made a significant contribution to the undertaking of high quality clinical acupuncture research in relation to women's health and achieved consistent success with obtaining funding to undertake collaborative research in the areas of pregnancy, gynaecology and reproductive health, including four NHMRC Project grants. 
Caroline has published over 200 peer reviewed articles and book chapters, including high impact journals; JAMA, the Lancet, Cochrane Systematic reviews, Fertility and Sterility and Obstetrics and Gynaecology.  Her work has over 5,177 citations, she has a H index of 39 (Scopus), and Goggle Scholar 38. Caroline is an Editor with the Cochrane Menstrual Disorders and Subfertility Group, Advisory Board member of the Cochrane Collaboration's Complementary Medicine Field and Board member of the Australian Psycho-social Society of Obstetrics and Gynaecology.
Caroline has been recognised with awards including; in 2019 the League of Scholars ranked Australia's top researcher in Alternative and Traditional Medicine, and in  2015 was the winner of the Western Sydney University Vice-Chancellor's Excellence Awards, Excellence in Research.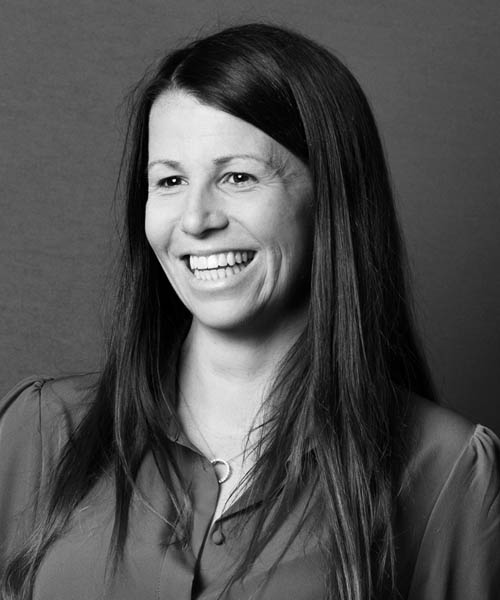 Associate Professor Freya Macmillan
Freya is a Senior Lecturer in Interprofessional Health Sciences in the School of Health Science at Western Sydney University, where she leads the undergraduate Health Promotion program. She is an international leader in diabetes prevention and health promotion program co-creation, implementation, evaluation and translation into ongoing policy and practice. Towards her research, she has secured >$8.2M project funding, resulting in 61 peer reviewed publications and 14 prizes and awards since completing her PhD in 2013. Her prizes and awards have included winning the Western VC Excellence as an ECR award (2019) and the Western Research Impact Competition (2020).
She is Deputy Director of the Diabetes, Obesity and Metabolism Translational Research Unit (DOMTRU) at Western Sydney University and is co-lead the Sydney Partnership for Health, Education, Research & Enterprise (SPHERE) Diabetes, Obesity and Metabolic disorders Clinical Academic Group (CAG) Prevention working group, as well an executive member of the overall CAG. In these roles, she leads research focused on developing community-based lifestyle programs, particularly models incorporating peer support and for underserved communities, for the prevention and management of diabetes and in collaboration with those receiving and delivering these programs. Freya is a registered health promotion practitioner and as a Board member of the Australian Health Promotion Association (AHPA), she has provided leadership in initiatives such as the development and implementation of AHPAs online journal club for health promotion professionals – one of the first public health professional associations worldwide and first nationally to initiate an online journal club.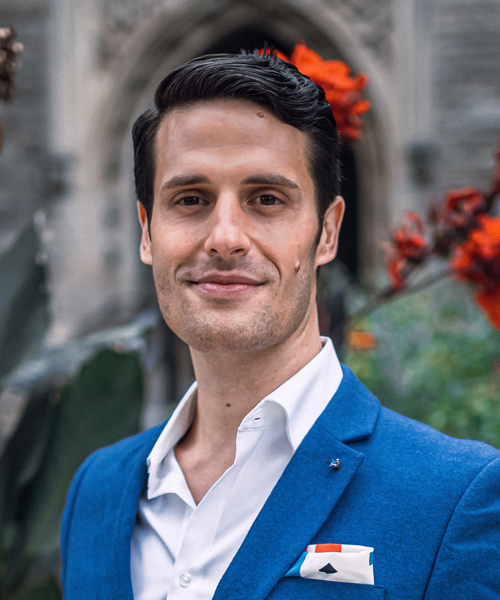 Dr Mathew Leonardi
Dr Mathew Leonardi is an advanced gynaecological surgeon and sonologist (ultrasound specialist) at McMaster University Medical Centre in Hamilton, Canada. He has submitted his PhD thesis at the University of Sydney which is focused on the utility of ultrasound in the diagnosis and surgical management of endometriosis. He is an honorary adjunct lecturer at the University of Adelaide.   
After completion of a two-year subspecialty fellowship training program under the supervision of Professor George Condous, Dr Leonardi became an expert in endometriosis excision surgery and gynaecological ultrasound. Since immersing himself in the clinical and academic world of endometriosis in 2017, he has published over 50 peer-reviewed scientific articles, several textbook chapters, and presented at several international congresses (ISUOG, SEID, AAGL, AGES, WFUMB) on endometriosis. He has received numerous awards for his conference presentations on endometriosis. Now, Dr. Leonardi is a nationally and internationally recognized leader in gynaecological surgery and ultrasound. He is an avid researcher, actively contributing academically to the advancement of women's health. 
Dr. Leonardi was appointed a World Endometriosis Society Junior Ambassador in January 2020 and founding member of the Next Generation Committee at the International Society of Ultrasound in Obstetrics and Gynecology. He is currently contributing to the Clinical Practice Guidelines on Endometriosis for the Society of Obstetricians and Gynaecologists of Canada. He is an Associate Editor for Reproduction & Fertility and on the Editorial Board for the Journal of Minimally Invasive Gynecology.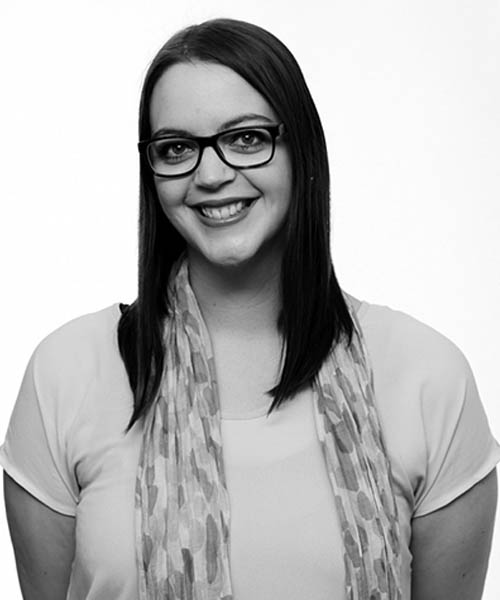 Dr Alex Hawkey
Dr Alex Hawkey is a Research Fellow in women's sexual and reproductive health, based at the Translational Health Research Institute, Western Sydney University (WSU). I completed my PhD in 2018, exploring the sexual and reproductive health of migrant and refugee women in Australia. I am a board member of the international Society for Menstrual Cycle Research and the Australian Society for Psychosocial Obstetrics and Gynaecology. I am also an Associate Editor of the journal Women's Reproductive Health.
I work at the intersection of public health and cultural enquiry to explore inequities in sexual and reproductive health experienced by marginalised groups of women. In particular my research explores how cultural and religious beliefs and practices impact on migrant and refugee women's experiences of menarche, menstruation, menopause and management of endometriosis. I am also an investigator on a project which explores a psychosocial supportive intervention for women with endometriosis, a study that seeks to explore women's experiences of family relationships and parenting, and a co-author of an upcoming WSU whitepaper entitled "What's the Bloody Big Deal? How Australian schools and workplaces can benefit from and help break the menstrual taboo".
I have been an investigator on grants totalling more than one million dollars, including being recently awarded a National Health and Medical Research Council Investigator Grant for Emerging Leadership ($650, 740). In the last five years I have published 29 peer reviewed publications, with my research being translated into sexual and reproductive health guidelines, educational and support resources and community exhibitions.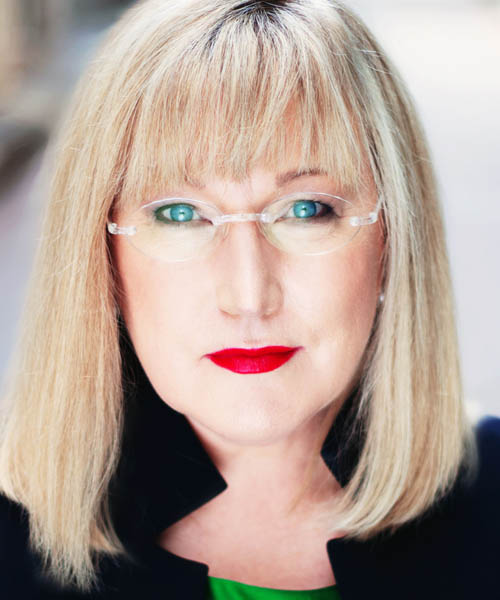 Ms Donna Ciccia
Donna is the Co-founder and a Board Director of Endometriosis Australia and was named in the 2018 Australian Financial Review's 100 Women of Influence and Blackmore's Women & Wellness – ChangeBeing for 2019 and a finalist for NSW 2021 Women of the Year Awards, Community Hero. Donna is a Member of the Federal Endometriosis Advisory Group for the Implementation of the National Action Plan for Endometriosis. She is a Director of the Australian Traditional Medicine Society (ATMS) and is an Australia Day Ambassador.
Donna's personal experiences motivated her to set up Endometriosis Australia. Her goal is to pay it forward for the next generation of women so that successful treatment and cure can be found. Endometriosis Australia was borne out of the need to make a change for the 830,000 patients living with endometriosis in Australia. Her work with Endometriosis Australia has led to the development of the 'Friends of Endometriosis Parliamentary Committee', a Federal bipartisan approach to ending the silence on endometriosis. Donna has been invited to speak on medical, research and public discussion panels both nationally and internationally.
Donna is currently a higher degree candidate at NICM, Western Sydney University completing her Masters in Research.
Acknowledgements:
Thanks to Dr Kelly Parry, Dr Carolyn Ee, Dr Sarah Duffy, Dr Michelle O'Shea and Ms Alice Mitchell for their contributions to this site.